When choosing a pair of sunglasses, lens selection should be at the top of your list. To understand lenses, there are a few things to consider. Ray-Ban has been a leader in the sunglass market since 1937, so we have taken their esteemed collection of shades to showcase all the varieties of lenses out there.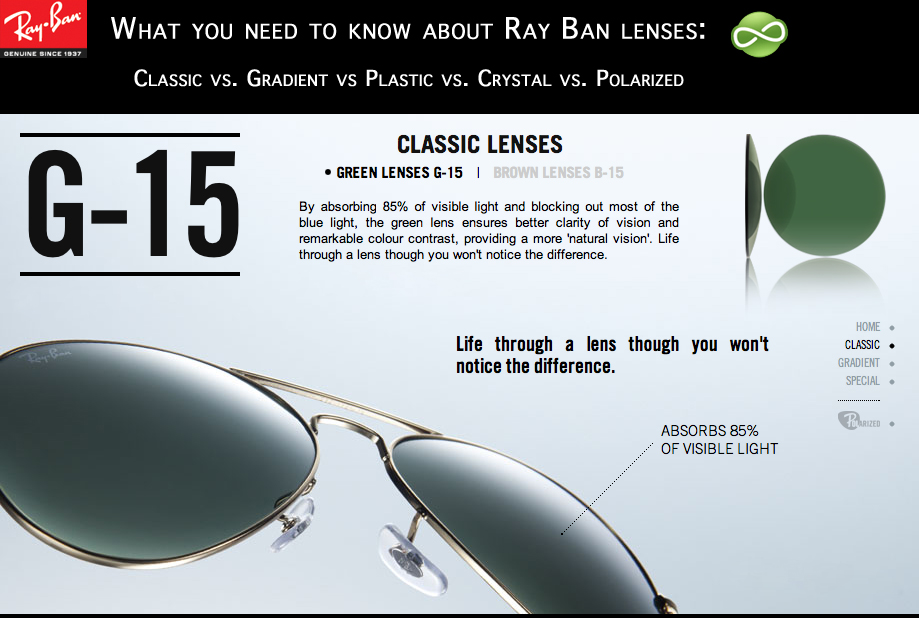 The 2 Classic lenses are the green & brown. The green lens ensures better clarity of vision by blocking out blue light, producing a more natural view.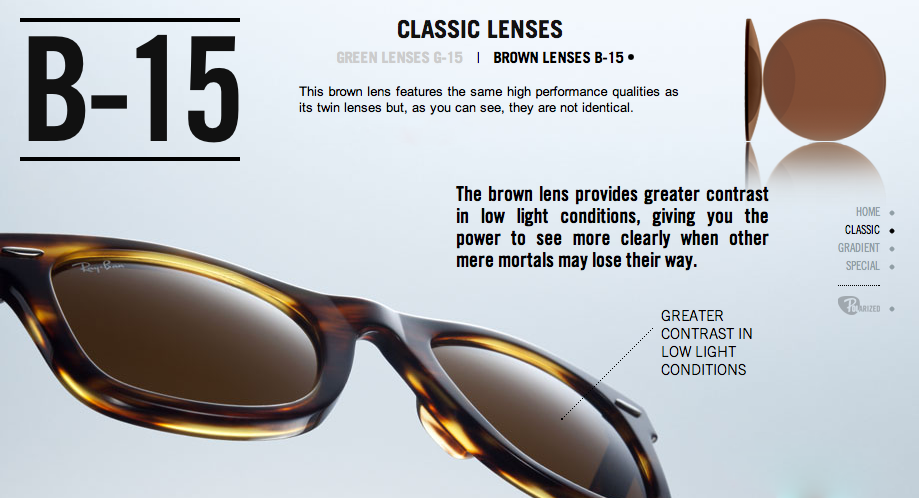 The brown lens has the same natural features as the green, but also provides greater contrast in low lighting.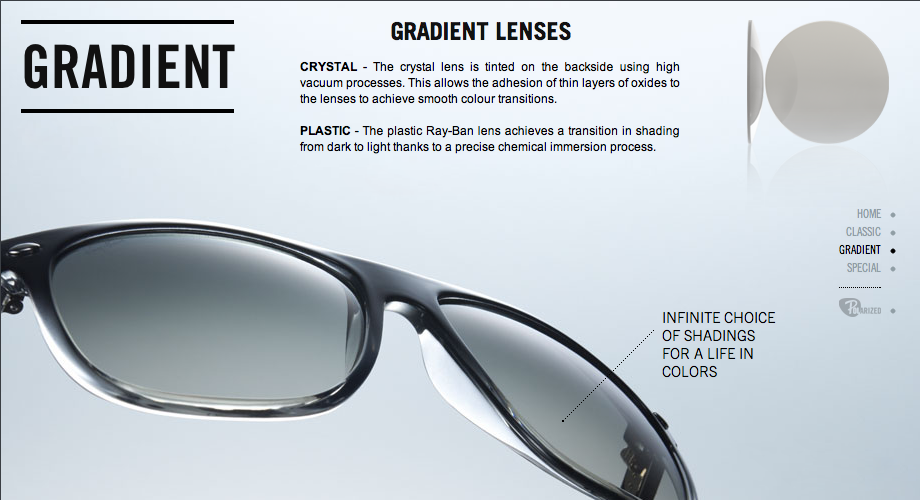 The first Ray-Ban Gradient lens is the crystal lens. The crystal lens is tinted on the back backside allowing for smooth color transitions.
The second Gradient lens is the plastic lens which succeeds in flawless dark-to-light transitions.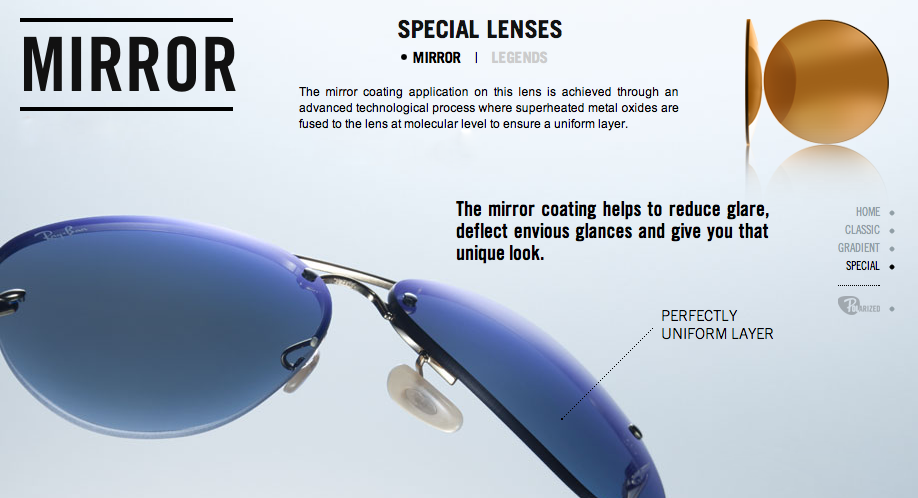 Ray-Ban has 2 Special Edition lenses. The mirror lens reduces glare and conceals your glances.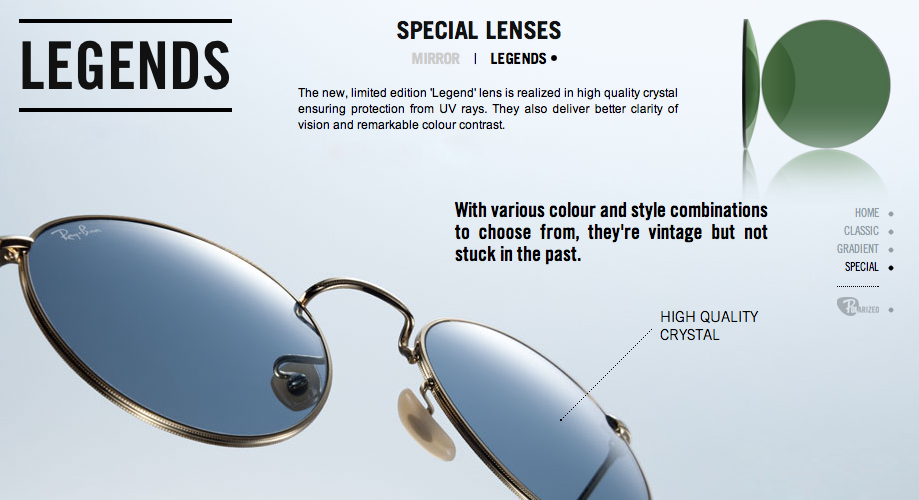 The limited edition Legends lens is made through a vintage process of high-quality crystal, protecting against UV rays.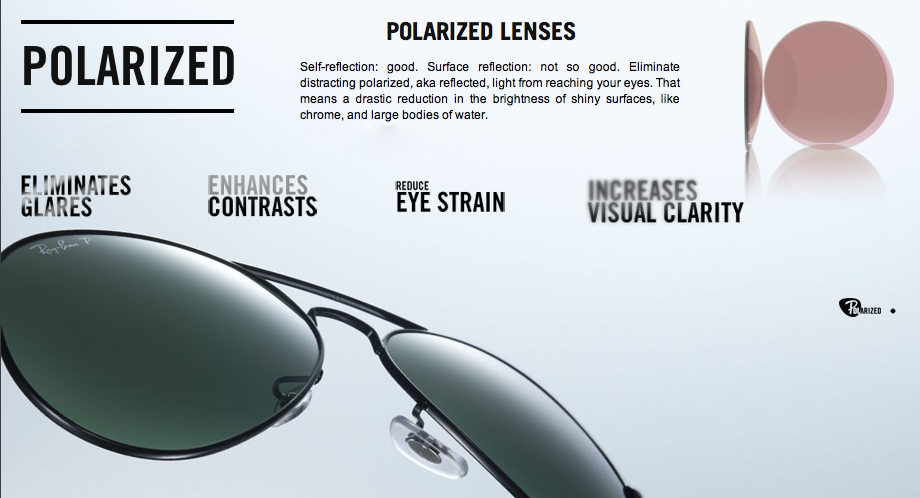 Lastly are Ray-Bans Polarized lenses. Polarized lenses get rid of all reflected light, succeeding in greatly reducing eye strain, eliminating glares and increases clarity.
Ray-Ban source: http://www.ray-ban.com/usa/science/lenses#-home