What Are The Best Fitting Sunglasses for a Round Face?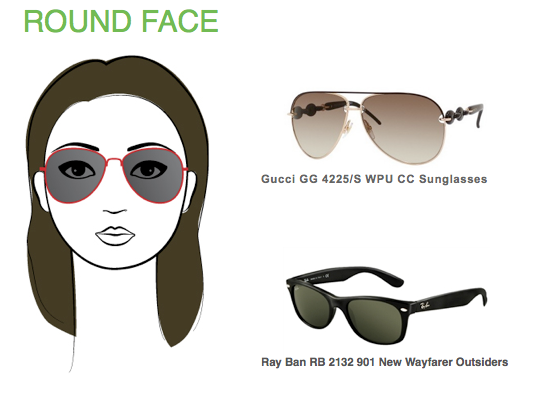 If you have a round face, there are certain sunglasses you want to wear that will give you the best fit possible.
Round
(full cheekbones; narrow forehead and jaw)
Yes: Wide, rectangular frames.
No: Round frames or colored lenses, which exaggerate fullness.
Some examples of the best frames for a round shape face:
RB2140 901
RB2132 901
TY7026
SHADESDADDY GUIDE: HOW TO PICK THE RIGHT LENS FRAME FOR YOUR FACE