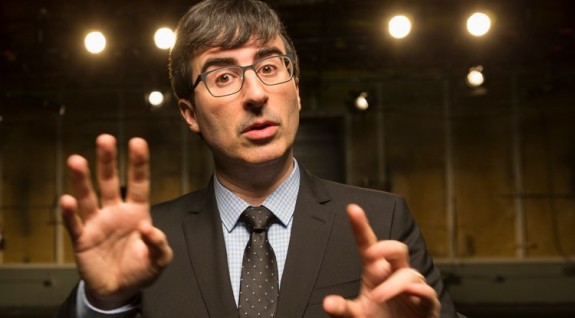 John Oliver is funny and smart. He's the guy who can speak up his mind while smiling, to show off his cute dimples, and get away with the most acid comments ever. And he's the guy who is not afraid to wear "just any" glasses on TV, as compared to all the glasses wearers across the country. These make John Oliver an uncommon idol, but still an idol. In a world where idols are shallow and easy to copy, Oliver stands out as a genuine personality, along with his unique glass frames.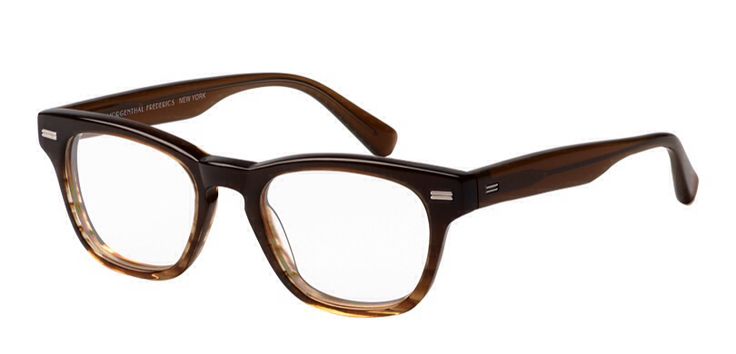 A life behind the glasses
John Oliver was never afraid to talk about his frames and he easily confessed about wearing Morgenthal Frederics Holden frames. Well, not really – Oliver never actually admitted what glasses he wears, but we found out for you. His pick is nothing but ordinary, as the man himself. Established by a New York optician, Morgenthal Frederics had been designing iconic frames since 1986. The company offers both optical glasses and sunglasses focused on high end design and usability.
Morgenthal Frederics frames are one of a kind
John Oliver wears Morgenthal Frederics Holden frames, which provide him with the quality that can be only obtained by working with genuine buffalo horn. The frames, which are designed in Germany, are made from multiple layers of the Asian buffalo horns to provide a distinct feel. In John Oliver's case, the natural colors of the horn are painted in black, for an elegant look, but you can choose the natural shades which show off the striations and texture of the horn.
The frames are ultra lightweight and exceptionally sturdy, which makes Morgenthal Frederics glasses easy to wear. The glasses also contain acetate and titanium, which makes them perfect for everyday wear.
The guarantee of a legendary optician
Being handcrafted by a company founded by an optician, Morgenthal Frederics Holden frames are sure to provide the sharp eyesight you need. Employing the latest technologies and the broad expertise of professional opticians, the frames offer the best quality in the world of optics. For those who need special prescription lenses, Morgenthal Frederics provides the best solutions, without compromising the design of the glasses. From progressive lenses to reading glasses or everyday glasses for persons who have significant differences between the eyes, Morgenthal Frederics Holden frames are what you need. One more look at John Oliver and you will understand that wearing glasses can add a special mystery to your appearance.