The Ray-Ban Wayfarers are one of the most popular styles of sunglasses in the world, currently. The two most popular styles of Ray-Ban Wayfarers are the classic RB2140 and the new Wayfaers, the RB2132. While both may have a similar look and style, they do have major differences which consumers ask about all the time.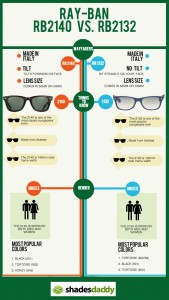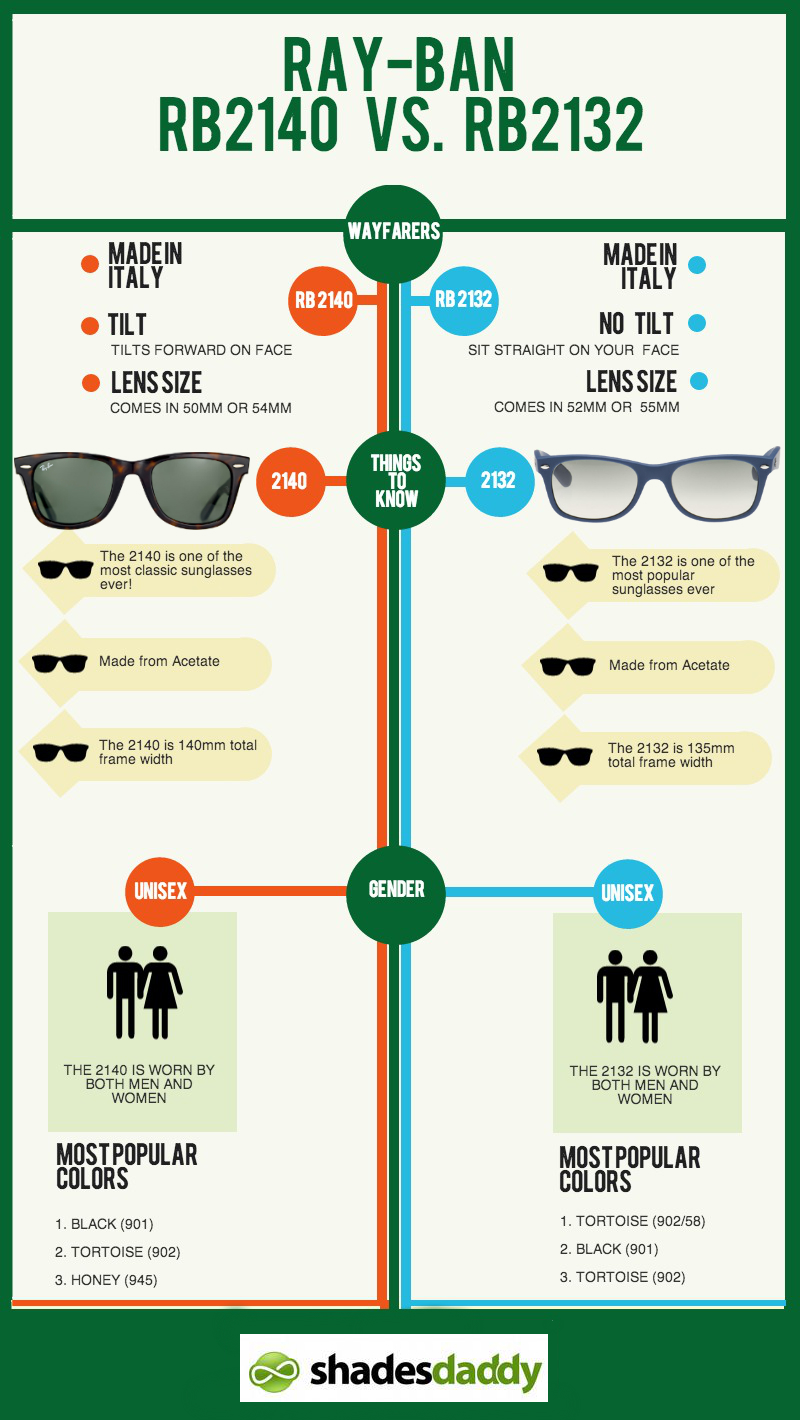 click image to enlarge
Let's talk about each style and what the differences are between these two great sunglasses.

Ray-Ban RB2140: This is the classic style of Ray-Ban Wayfarers that have been around a for a long time. There is something about this style which some people love, and some people hate. These frames actually slant a bit forward from your face and give them that 'fit' that makes some people fall in love with them and others not like them.  Also, the RB2140 comes in two differences sizes: 50mm and 54mm.
There are 3 measurements that consumers may look at in sunglasses; the most important of course is the lens size. Other measurements include the bridge size and temple size.
The specifications in size for the Ray-Ban RB2140 are the following:
RB2140:
50-22-150mm (50mm lens, 22mm bridge, 150mm temples)
54-18-150mm (50mm lens, 18mm bridge, 150mm temples)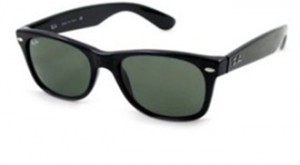 Ray-Ban RB2132: The new Wayfarers, the RB2132 is the newer classic style that actually is quite different in its shape. Unlike the RB2140, the RB2132 does sit straight on your face and has a very different fit. The RB2132 comes in two different lens sizes which are 52mm and 55mm.
The specifications in size for the Ray-Ban RB2132 are the following:
RB2132
52-18-145mm (53mm lens, 18mm bridge, 145mm temples)
55-18-145mm (55mm lens, 18mm bridge, 145mm temples)
Both these Wayfarers are in fact made in Italy.
If you have any questions regarding the differences between different Ray-Ban Wayfarers, comment below and I'll answer your question!