Drugs, sex and Wall Street. OK, maybe the movie was really about the first two, right? Watching The Wolf of Wall Street
, couldn't help but notice how sunglasses played an essential role in the style / fashion of Jordan Belfort, who is played by Leo Dicaprio.
In the movie, 2 sunglasses are worn throughout by Leo – however, sorting through images of the movies, we've only been able to find one. I did get an urge to take my phone out during the film to snap a picture of the other but that's a no-no.
1.
Ray-Ban Classic Wayfarers, RB2140 – CLICK HERE TO SHOP. (while the Ray-Ban logo was cut out from the movie, they are in fact Ray-Ban Wayfarers as you can see in our next image, after the one you see below, the side angle shows the logo.)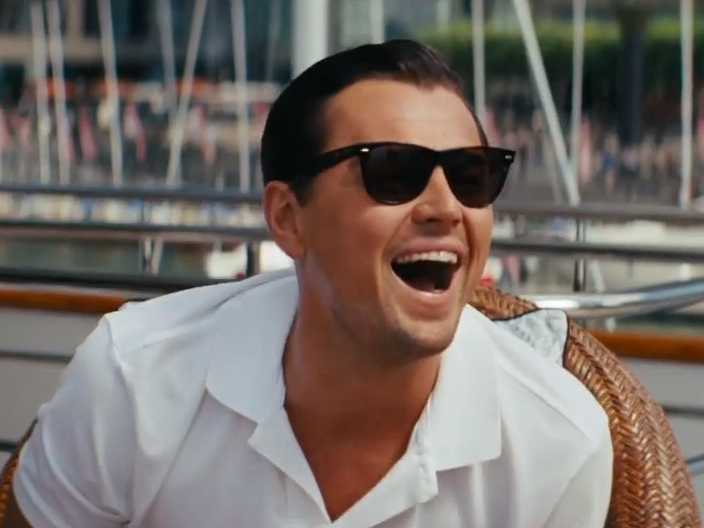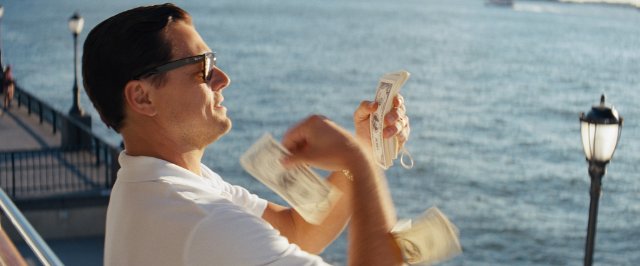 The second pair in the movie is the awesome Ray-Ban RB4147 seen below:
Like this pair? Click —> Ray-Ban 4147